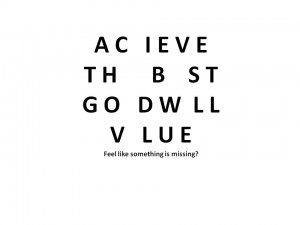 When it comes to selling a dental practice there are many principals who are left feeling they were short changed.
To achieve the best goodwill value you need to follow a few key steps.
Don't allow the buyer to value your business – this is the first cardinal sin. Whether the buyer is your friend down the road, an associate or corporate you must take control of the valuation. It is vital to ensure it has been prepared on an independent basis and reflect what your practice is worth in the open market. A corporate that could own hundreds of practices offering to 'value your practice for free' may have a vested interest in being less than generous with the valuation as they will be the buyer.
The power of the open market – when selling privately it can be difficult to manage the expectations of different interested parties. However, this is vital if you are to secure the best price for your practice. By starting with a wide audience and filtering this down to the 2-10 who are seriously interested will ensure the process remains competitive and provide a Plan B should things not work out with the preferred buyer.
Goodwill is part of the deal – The overall deal isn't just about the price. Some buyers will lead you to believe that part (could be 30%) of the purchase price being deferred is normal – it isn't. There could well be restrictive covenants and you need to know what can be negotiated and those that are non-negotiable (which is very few).
For some free advice on how to manage your own situation from the award winning team from Frank Taylor & Associates you can call today on 0330 088 11 56 or visit here.