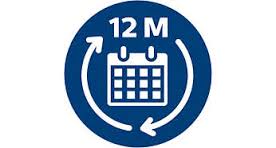 At Frank Taylor & Associates we specialise in valuing dental practices and when doing this hundreds of times a year we get a good handle on the market and how it is changing.
As with most markets things change and in dentistry it is the demand for dental practices that heavily impacts on their value. It has mostly been considered that a practice valuation was reliable for an 18 month period, however this has now changed.
Frank Taylor & Associates now recommends that you should update the value of your dental practice every 12 months.
This advice is as a result of a recent internal audit that found over 58% of practices valued in the last 18 months had risen by more than 40% – so that means a practice valued at £400,000 eighteen months ago could now be worth £560,000.
This view is also shared by the banks that lend to dentists as it is imperative that they are making decisions based on an accurate and up to date value.
If you have already had your practice valued by Frank Taylor & Associates then arranging for it to be updated is free of charge. If you are looking to get your practice valued for the first time we can help out too.
You can get in touch here or by calling 0330 088 11 56.